Leaving Medicare Advantage for Medicare Supplement
Please watch the following video carefully.
Note: Connecticut, Vermont, New York require no health underwriting to change.
1) This change can happen from October 15 thru December 7th for a Jan. 1 change date.

2) THE DISENROLLMENT PERIOD IS JANUARY 1 THROUGH MARCH 31.
To get approved for a Medicare Supplement, if you do not already have one, you must go through Underwriting, except in CT, NY, MA, ME.
If you feel you cannot qualify through Underwriting, we can still talk through that with you and, at least, make sure you're on the best fit Medicare Advantage plan for you while on our appointment.
THIS video explains how Supplement underwriting works, with real examples:


PLEASE book an appointment with us right now.
This will skip the phone tag!
Click Here to Book an Appointment

After booking the appointment, you will be asked to please then fill out the
"Scope of Appointment" required by Medicare to discuss plan options. 

On our appointment, we will look at ALL plan options,
making sure you completely understand what is available.
THE MEDICARE ADVANTAGE
DISENROLLMENT PERIOD ENDS MARCH 31.
Please remember that we will be calling from an 843 area code. Please look for this on your CALLER ID.
Also, our e-mail will come from @seniorsavingsnetwork.org
Step 1
Apply for Medicare Supplement

Step 2
After Approval, Apply for Part D
Step 3
Advantage Stops when Part D and Supplement Starts. Can be January, Feb, March, April

One of the hardest things about choosing Medicare options is figuring out which policy fits you best. My medical and financial situation made it pretty easy to pick a Medicare supplement instead of Medicare Advantage, but it wasn't clear at all how to choose between all the plans and companies that offer Medicare supplements. Then I saw one of Chris Westfall's videos, and it all became clear. Chris' videos convinced me that Plan G was the way to go and that I should work with one of his people to select the best company offered in my zip code. One of his agents picked the company with the lowest premium and filled me in on their financial trustworthiness. And if they raise premiums more than is reasonable in the future, she'll contact me to help me pick another company.
Hannah made everything so easy, she send me information and let me think about things. This is a big decision, you need to weed through all the information. Thank goodness I happened to find this site. Make things easy peasy.
Great service have used for years now. Robert contacted me to review my plan and save 20 monthly this year. They have your interests in mind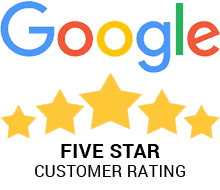 We just want to help. 1-800-729-9590 Licenses available upon request.