MutualRx Value Plan Update - Ending 2020
Please watch the following video.
This information is for our client's use only
 and regarding the MutualRx Value Plan.

MutualRx is also making some significant changes 
to their formulary (covered drugs) for 2021. 
If you do nothing, you will be taken to the plan they want you to be on for 2021.
Some folks are going from $20 per month to $85+.
You can see their formulary changes for 2021 – click here.

 We recommend looking at 2021 plans here:
Option to change expires December 7th.
www.StartPartD.com
The process is very easy and we are here to help.
The contact form below is a secure, encrypted form.
Please remember that we will be calling from an 843 area code. Please look for this on your CALLER ID.

Also, our e-mail will come from @seniorsavingsnetwork.org
One of the hardest things about choosing Medicare options is figuring out which policy fits you best. My medical and financial situation made it pretty easy to pick a Medicare supplement instead of Medicare Advantage, but it wasn't clear at all how to choose between all the plans and companies that offer Medicare supplements. Then I saw one of Chris Westfall's videos, and it all became clear. Chris' videos convinced me that Plan G was the way to go and that I should work with one of his people to select the best company offered in my zip code. One of his agents picked the company with the lowest premium and filled me in on their financial trustworthiness. And if they raise premiums more than is reasonable in the future, she'll contact me to help me pick another company.
Hannah made everything so easy, she send me information and let me think about things. This is a big decision, you need to weed through all the information. Thank goodness I happened to find this site. Make things easy peasy.
Great service have used for years now. Robert contacted me to review my plan and save 20 monthly this year. They have your interests in mind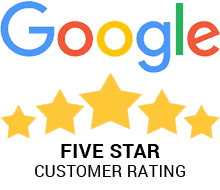 We just want to help. 1-800-729-9590 Licenses available upon request.