According to the internet archive, the last time the Ways and Means Committee report on AARP was available at its location on the congressional website was December 25, 2018. Some time shortly thereafter, before the new year of 2019, the file has been removed.
A Google search of the file name will show that it has been referenced in thousands of other websites and news reports, however, a click on those links, pointing back to the Ways and Means Committee website now shows, "FILE NOT FOUND."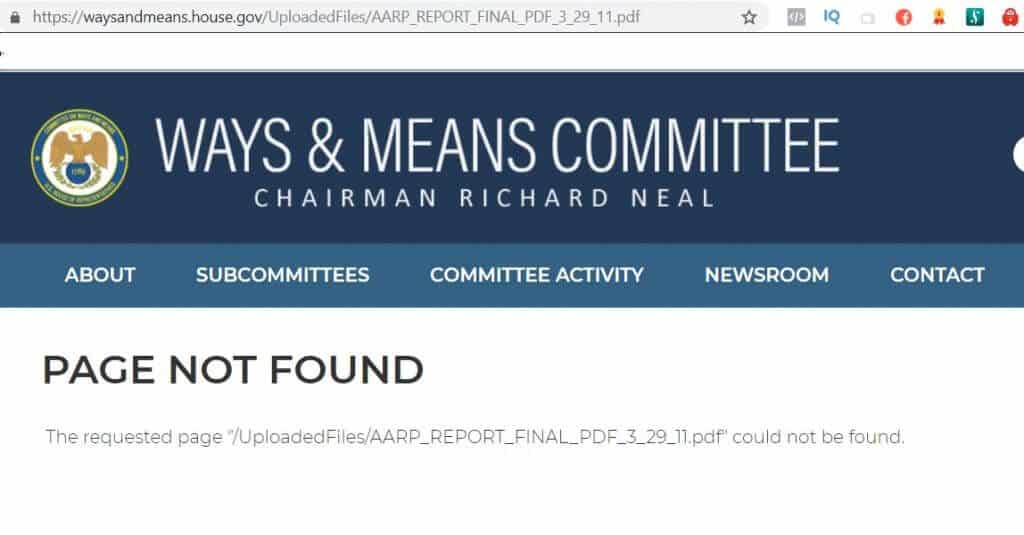 ---
As the original report from 2011 was newsworthy and enlightening, the Senior Savings Network has decided to post the original report here, in its entirety. 
See the original report:
Until it is removed, too, here is the video talking about the report, from the Ways and Means Committee's Youtube channel:
Feel free to share this page.